At John Thomas Cece D.C., we take great pride in providing the finest chiropractic care to each and every patient. We have included information below about the different chiropractic services offered in our Waldwick chiropractic office, but please call us at (201) 445-9739 if you have any questions!
Chiropractic Care

Dr. John T. Cece performs advanced spinal correction in our Waldwick practice utilizing "state of the art" chiropractic techniques. Never in the history of chiropractic have we been able to provide the level of help and expertise that now exists. These newer correction methods are even safer, more comfortable and more effective than ever before. As a Doctor of Chiropractic, Dr. John T. Cece has years of training and expertise in spinal adjustment.
---
Corrective Exercises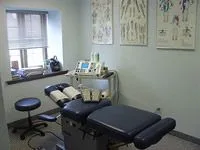 We teach our patients special "blueprint" exercises designed just for them, to help strengthen and correct their unique problems. These exercises can be performed in the comfort of your own home and can improve the effectiveness of your spinal correction by as much as 30-40%. In addition to skeletal misalignment, muscles and connective tissues can be out of place, or strained by improper alignment and use. Specific exercises and stretches can help your body stay in balance and in health.
---
Lifestyle Advice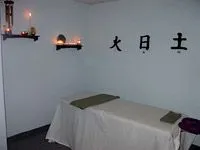 Many of our patients come to see our chiropractor to address a specific pain symptom such as back pain, neck pain or headaches. While our chiropractor will address each patient's specific condition with chiropractic care, we often find it helpful to "coach" our patients towards achieving a healthier lifestyle. For example, there may be certain activities that you should avoid or do differently to prevent yourself from unintentionally aggravating your particular health challenges. The goal of including lifestyle advice with a chiropractic care plan is to help each and every patient achieve the fulfilling and happy lifestyle they deserve, one that is full of the activities that are enjoyed most. We recognize that every single one of our patients is unique, and we use our expertise to help them reach total health and wellness.

---
Massage Therapy
Massage therapy does more than make you feel good, it can actually help your body achieve balance and health. Massage therapy offers a natural treatment approach which actually relieves musculoskeletal pain for many patients. Our chiropractic office provides specific massage and muscular therapy that is complimentary to their chiropractic care. Each massage therapy plan is tailored to meet the patient's unique pain condition or injury. The benefits of massage therapy may include the increase of blood circulation, a localized reduction in swelling and the relaxation of muscles. Massage has been known to relieve muscle pain and spasms, increase a patient's range of motion, while also aiding in a patient's recovery. Some investigative studies have even indicated that a single session of massage may help boost your immune system!

---
Spinal & Postural Screenings
There is a saying; "an ounce of prevention is worth a pound of cure". Your spinal health is no exception. Posture and spinal screenings by a trained and experienced chiropractor such as Dr. John Cece can help reveal important health information, unlocking the door to improved health and well-being. In order to help the Waldwick community, we provide screenings at area malls, community events, health fairs and places of employment. Contact us today at (201) 445-9739 to arrange a screening at your event or workplace.
---
Physiotherapy
To complement and enhance the healing effects the specific Chiropractic manipulative treatment Dr. John T. Cece performs, we at the office of Dr. John T. Cece, Chiropractic Physician also provide the following physiological therapeutic procedures:
Interferential electrical muscle stimulation
Microamperage neural stimulation
Mechanical traction
Cryotherapy
Moist heat therapy

DR. CECE SPECIALIZES IN PROPER DIAGNOSIS & TREATMENT OF:
Lower Back Pain:
Spasms, Sciatica, Herniated disc, Arthritis, Sacroiliac, Piriformis, etc.
Neck and Upper Shoulder Pain:
Spasms, Stress/ muscular problems, Pinched nerve, Herniated disc, Work Related/Overuse, Computer-Related, Arthritis, etc.
Shoulder and Upper Extremity Problems:
Rotator Cuff and Impingement Syndromes, Tendonitis, Bursitis, Carpal Tunnel Syndrome, Tennis and Golfer's Elbow, Work Related/Overuse, Computer~Related, etc.
Sports Injuries:
Conservative treatment and management.
Headache:
Stress & Tension, Migraine, TMJ. Muscular, Computer-Related.
UTILIZING VARIOUS TREATMENT TECHNIQUES:
Chiropractic Manipulation/Adlustment:
Traditional Diversified, Sacro-occipital (SOT), Motion Palpation, Light Touch, Flexion Distraction, Bennet Reflex.
Adjunctive Therapies:
Ultrasound, Interferential. VMS, Russian Stimulation, Microcurrent, Combo.
Muscular Techniques:
Trigger/pressure points, Various stretching ie., PNF, DROM, Flourimethane, Transverse Friction Tendon Therapy.